Marta Ebner
(aka
Purusha
) happily lives and works in Vienna as a certified yoga & meditation teacher, educator, model and musician. She is mother of two daughters, Co-Founder of OM*YEAH and
ONE Yoga Academy
Austria. She holds a master's degree in Economics and Business, but much prefers working on a level of yogic energy management.
Marta
is happiest when she can spend time somewhere new, preferably at the beach. Besides continuous research in the field of yoga, she counts music, travel and collecting playing cards among her greatest passions.
Georg Demmer
Musician and sound healer (aka
Braham
). Passionate about nature, wellness and yoga. Lives and works in Vienna since 1983. Former music therapist at
Haus der Künstler
in Gugging. Former tenor at
Jewish Choir of Vienna
. Former band member of
Porcelain Hip
. Drummer of Space Huren Geschwader. Event producer and managing director of
GADcon
agency. Co-Founder of OM*YEAH and chairman of the supporting non-profit association
Rundum
, which was originally founded as a sauna project.
Katrin Spiegel
is a singer-songwriter, vocalist, freelance musician, composer, actress and
artist
. As a
singer and songwriter
she finds her way in a world without any stylistic borders. With her love for details, her warm voice and moving melodies, Katrin leaves the audience space for interpretation and time to relax. Through her vocal coaching and sound healing sessions, she is guiding us to express ourselves in the most natural and profound way, just by simply bringing us back the magic of the actual moment. Katrin is also intensively devoted to the field of ecologically and socially sustainable artist & event management and very passionate about DIY, upcycling and interior design.
Theta Tea

is a Theta Healing teacher, therapist and musician. Using theta brain waves, she spent most of her days in meditation, collecting knowledge from different planes of existence, experiencing the true power of the Universe. She loves using crystals, aromatherapy and other magical recipes during her healing sessions. Keen to be very connected with nature, she believes we can learn a lot from trees and animals, if we only tune our intuition to observe, listen and witness the creative energy to heal. Inspired by yoga, meditation, breathing techniques and sound healing, she is excited to unveil and share the power of vibrations through her music, workshops and therapy sessions.


Lana Sharp

is a musician, healer, songwriter, entrepreneur, and artist. Her personal journey through the underworld has revealed her medicine. Now she uses these tools to help others navigate their healing work.
Lana
heals through music, coaching, plant communication, shared flow states, holding of the space, ritual magic, performance art and voice work. Lana lives and works in San Francisco, Vienna and Portugal. Currently based at
NAU
, a commune country club project in Lobau, Vienna.
Sara Moana
is an actress, comedian, human-empowerer, healer, yoga teacher, breathwork facilitator and singer. During a dark time of her life she experienced various forms of addictions, from anorexia to drugs. She feels very grateful to have experienced the depth of this human experience, it gave her a superpower to connect with her clients/students in a deeper way.
Sara
is happy to share with you what has helped her shine her light in the darkest places of this human experience. Her passion is bringing joy everywhere she goes and making healing joyful, sexy and sassy. "Seriousness is the #1 disease on this planet". Through various tools she learned, she guides you deep, releasing shame and guilt that you are carrying for so many years, yes so many lifetimes so that you can authentically tap into your beautiful joy.
Noah Riemer

(aka Noah Monoton) is a human being, lives and works in Vienna as Reiki practitioner, musician and producer. He grew up near the beach, traveling with hippie parents and two brothers in a van. Music has always played a big role in his life. In his youth, he began to write own songs and played in different bands. Later he started producing a mix of electronic and acoustic music digitally. He is still active on both sides. Currently he is performing with the lovely art band project Space Huren Geschwader, solo as
Noah Monoton,
or in different collaborations, DJ mixes and live sets.
Salem Yogii

lives and works in Munich as personal coach and healing art teacher. As a child he realized his unconditional love towards everything. As his heart opened and guided him, he has travelled around the globe to learn from shamans, yogis and others masters of life. In 2017 he became a raw vegan foodist. With this healing diet he developed not only a strong mind but also other spiritual skills like tapping into the reservoir of unlimited energy and extending his love for anything and everyone. As an urban shaman he loves to share his wisdom on topics such as inner alchemy, lucid dreaming and dream interpretation, call and DNA renewal, breath-work, shamanic chakra journeys, Egyptian meditations, cold therapy, and the personal development of love and faith. "Real life begins when you start thinking with your heart" -
Salem
Djebali, Co-Founder of
GoHappyCoaching
.
Naomi Hattler
is a yoga teacher, cacao space holder, and art student. She is fascinated by the potential of co-creation and joining forces to empower each other individually which brings a spirit of deep human connectedness into her classes and rituals. She guides you into a state of blissful self-trust, inspired by the powerful teachings of Kundalini yoga which she has studied at
Matsya Yoga Academy
. For her, ceremonial cacao is uniting the qualities of community connection and cultivating self–trust. The spaces she creates are relaxing, heart-opening and empowering. Originally from Germany,
Naomi
lives and works in her chosen home Vienna.
Marlene Zoebl

looks at life as a healing journey – a colourful experience with many facets that are to be explored. Her curiosity about life and her joy in working with the body led her to the path of yoga where she sees herself as both, student and teacher. As an astrology-enthusiast, healer, meditation guide and yoga teacher based in Vienna, she creates beautiful experiences that help you create a deeper connection to your inner light and intuitive knowing. She loves to draw inspiration from ancient wisdoms and techniques as well as plant medicine and her own inner worlds.
Marlene
is on a mission to empower others to take brave steps on their own healing journey.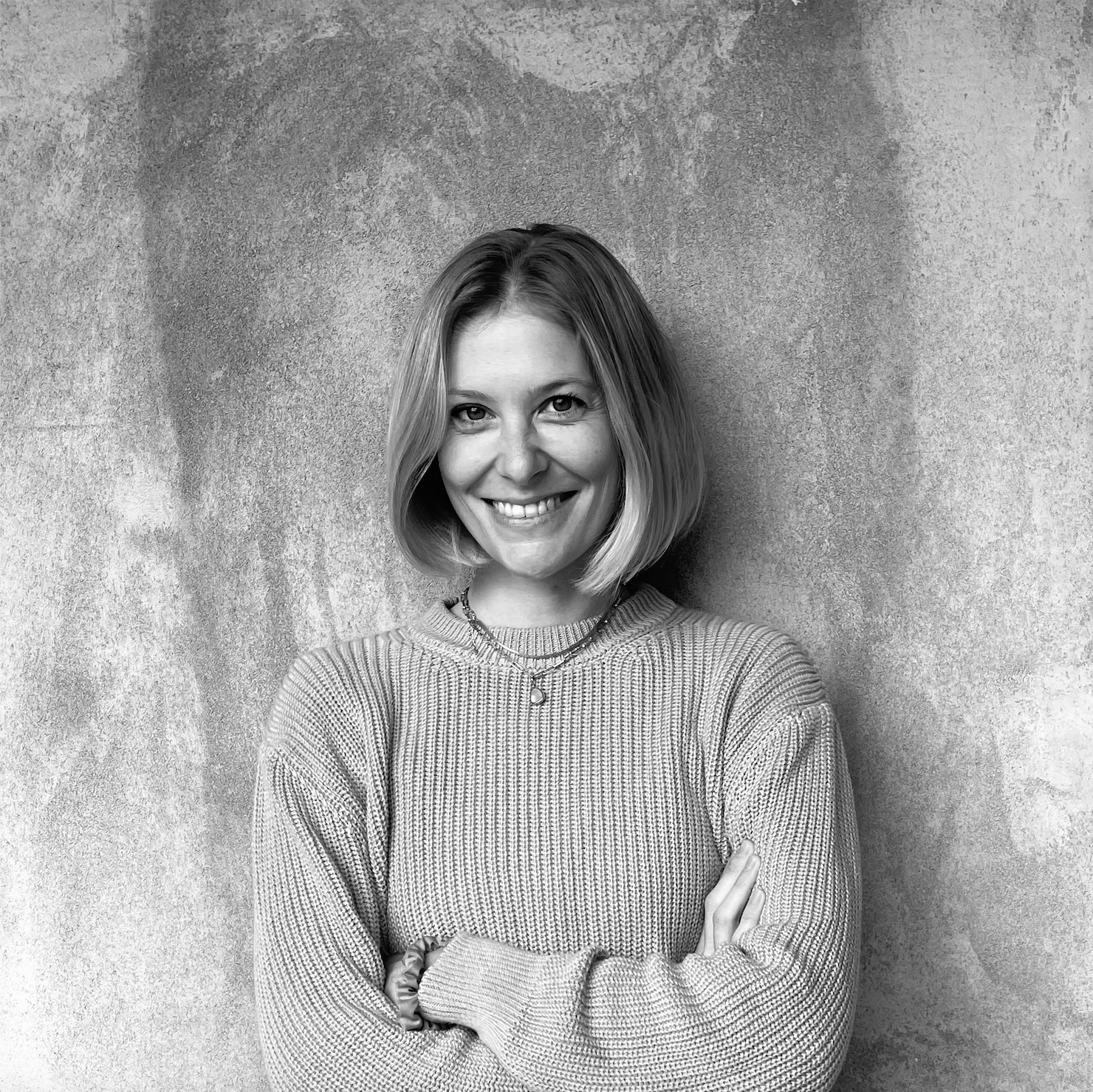 Katharina Kozel


is a managing partner and a certified Jivamukti yoga teacher. She grew up in Vienna and lived in Berlin, where she first encountered her love for Jivamukti yoga as a complete and wholesome practice that goes far beyond the physical practice. She is fascinated by the idea that yoga is an everyday life journey – on and off the mat and she is inspired viewing everyday life as part of ones spiritual practice.

Bini Bliss

is a multi-dimensional channel and emissary of the divine mother. She expresses the divine feminine in her art, dance, yoga, and sound ceremonies. After awakening in her early twenties, she walks the path of fire and light with an open heart and calls the world her home. Her deep love for the birthing of the New Earth is guiding her deeper and deeper into the feminine mysteries.
Bini
works intuitively and supports women on the path of healing, self-love, and authentic expression.
Allegra Stockenreiter

is a psychologist, yoga educator, therapist, designer, and mother. Always open for new experiences and knowledge, she's been diving deep into different worlds to study and find the interconnectedness of all things. Allegra loves to break down the complicated to the basic and see everything in its simple beauty. The universal truth is to be found in the forests and waters of our mother nature and in contact with seers and healers. The young Allegra wanted to show you what she found along her journey, but today she wants to accompany you in finding your own pearls and treasures of inner happiness and peace. Yin Yoga is one of her favorite instruments to enter that deep state of yoga, where one can find and shine the inner light.
Esther-Sophia Artner
is an artist and alchemist of mystical and modern, and transformative experiences in workshops, rituals, yoga and her art as actor and director. Her background and grounding forces are her training in Acting (MFA at
Actors Studio Drama School
), Shamanism (with GMA Kaarina), Yoga (currently apprenticing for 700hrs Jivamukti Yoga) and she is a facilitator of
The Art of Love school by Shachar Caspi
. Allowing space for all aspects of being human is what brings these forms together in
Esther-Sophia
's work. "Only by embracing all of us can we live a fully integrated life following our individual souls' purpose and manifest our dreams." She is a co-founder of
Karaya Samaná
and you can flow with her through workshops and classes in Barcelona as well as Vienna, New York or Samaná.
Apply for membership

We are teachers, healers, djs and musicians. We care and work for the common good.
If you would like to become a member of our tribe, please send us a message with your portfolio.